Advisory Board
Over a decade the mode of education has changed tremendously with the advent of technology interception in educational sector today we can reach even the remotest corner of the globe and can spread quality education for the betterment of the society.
The members of the Advisory Board at KGSBM come from all parts of the globe and bring with them vast experience in their respective fields. The KGSBM advisory Board is overwhelmed to have the following on advisory panel.
Dr. Franciscus Budi Pranata
an Indonesian National currently works for Zalora Indonesia as a Chief financial Officer who has significant experiences in Finance area with combine industries exposure in manufacturing, consumer goods and services. He thinks strategically, help create and execute business plans and demonstrate strong leadership within the financial departments. He has also been awarded by eminent bodies in Indonesia for Best CFO 2013.
Dr. Donald Cog Senanu Agumenu
is the CEO Africa IAPPD-in charge of 47 countries excluding MENA Region; APPMC Program Director and Head for Africa Petroleum and Mining Investment Conference; Approved Training Partner and Instructor for Institute of Certified Professional Managers, JMU USA For West Africa; President for Direct Leadership Institute, Executive Director for African Project and Program Management Association, Honorary Global Advisor for AAPM USA.
Dr. Ashok Upadhyay
has a total industry and Academic experience of 25+ years. He has worked as a Assistant Director Technical Education at Regional level and State level of Department of Technical Education , Government of Maharashtra. Also through his expertise he competed in open Bid and was awarded contract with security deposit to work as Consultant for Quality Supervision and Certification of various constructions under Sarva Shiksha Abhiyan Project of Govt. of India in Bombay Region during the year 2005-6, for works worth Rs. 20 Crores; the team so developed continued to get the contract of the said work later on amounting to approx. Rs. 100 Crores.
Dr Shashikant Gupta
is a focused academician with 25+ years of experience also he has received his prestigious doctorate from Banaras Hindu University. He has only one motto and mission; it is to impart value based knowledge. He likes challenges to modify the nature and character of the students, so that; they may become an asset for the family, society, nation, world and civilization. They may contribute something in its progress and prosperity with peace and harmony.
Dr. Paresh Tuplondhe
is a Result oriented HR professional with 15+ Years of Industry experience. Keen strategist with the flair for designing and implementing innovative strategies and HR Interventions for accelerated growth of the organization. Involved in reviewing, framing, communicating as well as auditing the policies in the organization. He has worked for the top notch companies and is currently heading the Human Resource Department for SSB Logistics.
Dr. Narayan Menon
has a total Global experience of 12+ years. He has previously worked for Aromen Engineering Company (P) Limited as a Managing Director. He expertise's in Project Management, Estimation and Business development. He is also a Lead Auditor/ Technical Expert for ISO 9001:2008, ISO 18001:2007 and TQM
Prof. Komal Modak
an Australian National is a versatile and accomplished executive management professional with vast experience within the areas of strategic planning, policy development, resource management and continuous performance improvement. Master in Business Administration (MBA) with extensive experience in spearheading the entire gamut of HR operations. Her expertise in leading and developing teams, aligning and matching views and priorities of employers and employees and balancing organizational needs and wants with business vision.
Mr. James Zulu
is an Zambian National. He is the Project Coordinator for a Community COMPACT Project under the Centre for Infectious Disease Research in Zambia (CIDRZ) which is being supported by the United States of America Presidential Fund through Centre for Disease Control (CDC) an American Organization. He has served as the MSME Training, Investment and Support Manager a Micro financing Organisation called Business and Investment Unit for People with Disabilities (BIUD) promoted by Power International of UK. He also served as Organizational Development and Public Relations Manager for Zambia Red Cross Society from 2000 to 2012.
Prof. Sapna Nibsaiya
is a focused academician with 8+ years of experience.Received Best Faculty Award (2010-11) from Ambedkar Institute of Management Studies. She had published Research paper in HR International Conference (SDMIMD-Mysore) on- " How Leaders can empower & engage employees with special reference to Indian IT Industry" and haveWorked on Various books.
Mr. Sathish Rajendran
is a Business Leader with 14+ years of National and regional experience in Service Industry. Currently he is an Associate Director for Cushman and Wakefield's property Management Business. Primary responsibility for Leading, growing & representing the property management business in South India and Srilanka with accountability towards the relationship management, profitability & asset management programs.
Students
Testimonials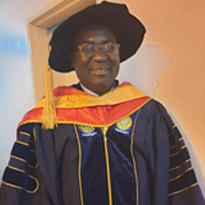 Dr. James Zulu
Centre for Infectious Disease Research in Zambia (CIDRZ)
Co-ordinate in-charge of Men's Clinic @Centre for Infectious Disease Research in Zambia (CIDRZ). He is the Author of Research Guidelines which is meant for both Postgraduate and Undergraduate students. He is a Member of the Kazian School of Management advisory Board since 2014 in India.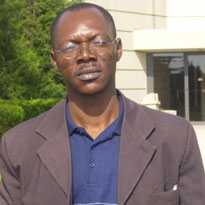 Atikami Sylvester
EMBA + DMS, Strategic Management
I just wanted to share a quick note and let you know that everyone @ Kazian is doing really a good job. I'm glad I decided to pursue my program through Kazian Education. It's really felt great when your counselor keeps in touch with you in each and every phase of your path. Thanks!!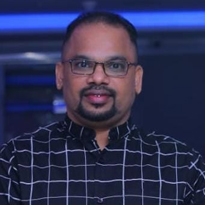 Anil P.
APGBM, MBA
From the very depth of my heart I would like to thank Kazian Education for their complete guidance in supporting me to choose my career path. At first I was completely clueless but with the passage of time I became very confident and proud to be a part of Kazian Education.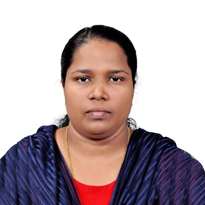 Hebsiba P
DMS - Hospital Administration
I wanted to take the time to thank Kazian and team for everything they have done for me .Your support has been greatly appreciated. Thanks to Kazian and your entire team for all the support and contribution. All The Best .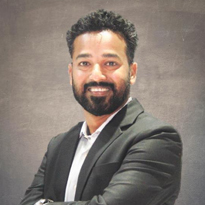 K.Anson Peter
Sr.Account Manager
I am really very very glad to share with everyone about my excellent experience with Kazian Education whose guidance actually helped me to make my career path more clear and firm. Thanks to the entire team of Kazian whose care and support helped me to reach my goal. All the very best to Kazian and the team .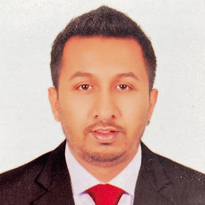 Sreejesh Sreedhar
MBA - Marketing Mngt.
Honestly speaking I was really very very confused with my career as well as my goals but then Kazian Education came into picture whose presence in my life actually did it for me by making my vision much more clear and making me what I am actually here today.
Our online courses offer you a unique learning experience