Terms & Conditions
Kaizen School of business management Terms of Use
Welcome to the Kaizen School Of Business Management website. This site or any portion of this site may not be reproduced, duplicated, copied, sold, resold, or otherwise exploited for any commercial purpose that is not expressly permitted by Kaizen School Of Business Management.By using and participating in this website you signify that you have read these terms and agree to be bound by and comply with them. If you do not agree to be bound by these terms, please promptly exit all sites. Kaizen School Of Business Management reserves the right to modify these terms at any time and will publish notice of any such modification online at this site or elsewhere online. By continuing to access a site after notice of such modifications, you signify your agreement to be bound by the modifications.Terms
You may use our site for lawful purposes only. You may not use our site to post, transmit or otherwise distribute unlawful material. Examples of unlawful material include, without limitation, threats of physical harm, defamatory statements, pornographic material, and copyrighted, trademarked and other proprietary material used without proper authorization. You may not attempt to use or distribute tools designed for compromising security or take any action to compromise the security of this site. Examples of these tools include but are not limited to password guessing programs, cracking tools or network probing tools. You may not 'flood' or disrupt our website through any means or process.
Advertising Policy
Kaizen School Of Business Management does not accept or permit advertisements on its website, nor shall it be used to transmit commercial or personal advertisements, solicitations, or promotions. Links to Other Sites Kaizen School Of Business Management website includes hyperlinks to sites maintained or controlled by others. Kaizen School Of Business Management is not responsible for and does not routinely screen, approve, review, or endorse the contents of or use of any of the products or services that may be offered at this or any other website. We advise you to review the individual privacy policies of the respective sites.
Disclaimer of Warranties and Liability
This site is provided by Kaizen School Of Business Management on an 'as is' basis. Kaizen School Of Business Management makes no representations or warranties of any kind, express or implied, as to the operation of the site or the information, content, or materials included on this site. Actions on Complaints We reserve the right to investigate suspected violations of this Agreement. If we become aware of possible violations, we may initiate an investigation that may include gathering information from you or any user involved and the complaining party, if any, and examination of other material. We may suspend the provision of our Services, temporarily or permanently remove the material involved from our servers, cancel posts, provide warnings to you, or suspend or terminate your access to the site. We will determine what action will be taken in response to a violation on a case-by-case basis, at our sole discretion. We will fully cooperate with law enforcement authorities in investigating suspected lawbreakers.
Students
Testimonials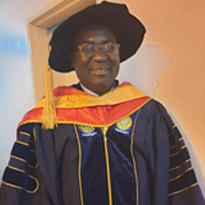 Dr. James Zulu
Centre for Infectious Disease Research in Zambia (CIDRZ)
Co-ordinate in-charge of Men's Clinic @Centre for Infectious Disease Research in Zambia (CIDRZ). He is the Author of Research Guidelines which is meant for both Postgraduate and Undergraduate students. He is a Member of the Kazian School of Management advisory Board since 2014 in India.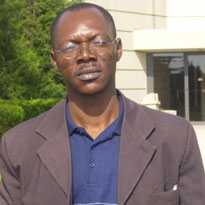 Atikami Sylvester
EMBA + DMS, Strategic Management
I just wanted to share a quick note and let you know that everyone @ Kazian is doing really a good job. I'm glad I decided to pursue my program through Kazian Education. It's really felt great when your counselor keeps in touch with you in each and every phase of your path. Thanks!!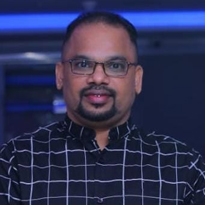 Anil P.
APGBM, MBA
From the very depth of my heart I would like to thank Kazian Education for their complete guidance in supporting me to choose my career path. At first I was completely clueless but with the passage of time I became very confident and proud to be a part of Kazian Education.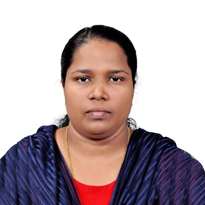 Hebsiba P
DMS - Hospital Administration
I wanted to take the time to thank Kazian and team for everything they have done for me .Your support has been greatly appreciated. Thanks to Kazian and your entire team for all the support and contribution. All The Best .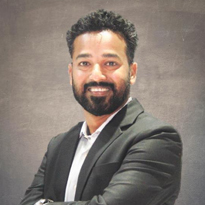 K.Anson Peter
Sr.Account Manager
I am really very very glad to share with everyone about my excellent experience with Kazian Education whose guidance actually helped me to make my career path more clear and firm. Thanks to the entire team of Kazian whose care and support helped me to reach my goal. All the very best to Kazian and the team .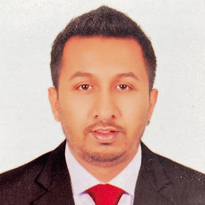 Sreejesh Sreedhar
MBA - Marketing Mngt.
Honestly speaking I was really very very confused with my career as well as my goals but then Kazian Education came into picture whose presence in my life actually did it for me by making my vision much more clear and making me what I am actually here today.
Our online courses offer you a unique learning experience