As organizations become increasingly complex, innovative organizational models and practices have become crucial-and consequently, leadership in this environment requires higher, more sophisticated levels of knowledge and skills.
The curriculum for all the courses at Kazian School of Management is structured in a manner that suits your academic background, career aspirations and work experience. It is a judicious blend of insights from the East and West and enables a coherent understanding of the new emerging economies of the world.
The curriculum is reviewed and upgraded every six months for its theoretical rigour and its practical relevance
.
The faculties at the KSM carry forward the process of learning through various methods such as case studies, discussions, problem-solving sessions, team projects etc.
The method of teaching changes according to the need and the requirement of a particular course. In this manner you get to apply the practical knowledge into theoretical issues and will be able to effectively address the challenges you may face in your career.
A unique integrated learning approach was evolved consisting of several distinct stages. These stages are designed to add significant value to the students understanding of the subject in a progressive manner.
Self Study
All students are provided with a comprehensive courseware specially designed for independent study. Students are expected to achieve a reasonable group of subjects through self-study.
Courseware
Textbooks are specially chosen for independent study by the students. The study package includes self evaluation assignments which help students to evaluate their own academic progress.
Case Based Learning
Case-based learning is an integral part of the program whereby the students familiarize themselves with the situations in Indian and International companies and how they are addressed. The purpose of the case analysis is to provide students an opportunity to put theoretical knowledge to practice.
Web Support
All enrolled students are provided online web support 24 x 7. The use of web technology will enable the students to have a greater and better reach to the faculty and the administrative staff.
"… a partial, historical, clinical study of a situation which has confronted a practicing administrator or managerial group. Presented to students, it provides data – substantive and process – essential to an analysis of a specific situation, for the framing of alternative action programmes and for their implementation, recognizing the complexity and the ambiguity of the practical world."
As quoted defining Case by Carl Christensen has become the basic of learning for the management students.
For any learner, the major motivating element in the case method is the process of grappling with a situation faced by another manager, hence Kazian Global programs use case studies of reputed Indian and international companies, which help the student, understand the complexities in various businesses political, legal and social environment.
In the managerial context, knowledge is, firstly, situation-specific concerning policies of those – both external and internal – who influence managers' actions, and, secondly, concepts, approaches and techniques expounded in the literature or by colleagues, or from other sources. A manager needs to acquire such knowledge, not merely as words but so as to be able to appropriately interpret it for improved decision making. In the case method, knowledge is acquired while grappling with a real-life situation and not in isolation of its context.
Kazian School of Management offers Fast Track Distance Learning Management courses from diploma to doctorate level of management which is a crucial step in the advancement and evolution of career-minded professionals. The primary benefits of this program include.
Career Advancement & Greater Income Potential – A recent study by the Indian Department of Labor reported that average wages for employees with graduate certification are approximately 40 percent higher than for employees with undergraduate degrees. To remain competitive, employers are demanding increased knowledge from their employees. An MBA will carry significant value in a company's hiring and career advancement decisions. Your MBA will provide you with the educational edge needed to advance your career.
Higher Level of Self-Confidence – The knowledge gained through our Correspondence MBA program will enhance your effectiveness in your current position and help define your future career path. It will sharpen your skills in critical business areas, giving you the self-confidence you need to become a leader in your profession.
Personal Fulfillment – An MBA is the key to unlocking both a professionally and personally rewarding future. Education is the foundation upon which you can build lifelong business and personal achievements. The KazianMBA program is designed to enrich your personal life, as well as to keep you informed about a constantly changing industry.
Students
Testimonials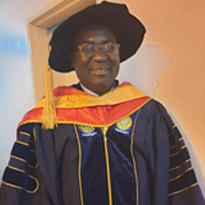 Dr. James Zulu
Centre for Infectious Disease Research in Zambia (CIDRZ)
Co-ordinate in-charge of Men's Clinic @Centre for Infectious Disease Research in Zambia (CIDRZ). He is the Author of Research Guidelines which is meant for both Postgraduate and Undergraduate students. He is a Member of the Kazian School of Management advisory Board since 2014 in India.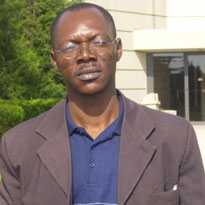 Atikami Sylvester
EMBA + DMS, Strategic Management
I just wanted to share a quick note and let you know that everyone @ Kazian is doing really a good job. I'm glad I decided to pursue my program through Kazian Education. It's really felt great when your counselor keeps in touch with you in each and every phase of your path. Thanks!!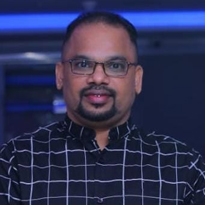 Anil P.
APGBM, MBA
From the very depth of my heart I would like to thank Kazian Education for their complete guidance in supporting me to choose my career path. At first I was completely clueless but with the passage of time I became very confident and proud to be a part of Kazian Education.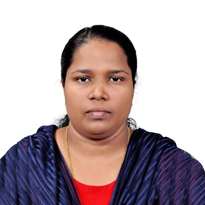 Hebsiba P
DMS - Hospital Administration
I wanted to take the time to thank Kazian and team for everything they have done for me .Your support has been greatly appreciated. Thanks to Kazian and your entire team for all the support and contribution. All The Best .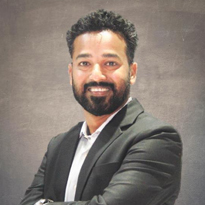 K.Anson Peter
Sr.Account Manager
I am really very very glad to share with everyone about my excellent experience with Kazian Education whose guidance actually helped me to make my career path more clear and firm. Thanks to the entire team of Kazian whose care and support helped me to reach my goal. All the very best to Kazian and the team .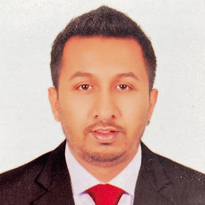 Sreejesh Sreedhar
MBA - Marketing Mngt.
Honestly speaking I was really very very confused with my career as well as my goals but then Kazian Education came into picture whose presence in my life actually did it for me by making my vision much more clear and making me what I am actually here today.
Our online courses offer you a unique learning experience