Course Details
Distance Education with a Difference…
Its not only about degree or certificate but more about knowledge and skill development.
Distance Education as we have always heard about has a little resistance in market as it lacks the learning approach and concentrates more on Degree & Certificate… while the need in today's corporate world is Skills and Knowledge.
Reasons for the importance of skills development in a globalized economy:
First, globalization is leading to increasing international standardization of educational challenges and systems.
Second, international organizations increasingly emphasize a largely common program of competence development and lifelong learning.
Third, the widespread adoption of international conventions that form the normative basis for the competencies.
Objective of The Program :
Skill Development and creating Core competence regarding the subject is the main objective. We intend to offer intensive knowledge and skill enhancement in minimum possible duration, as working professionals are most fudged about time. We will offer students E- books in interactive Flash formats, PPT with Audio, 10 hours of Recorded Lecture, more than 500+ Quizzes, as well as 8 Live Webinars to accomplish the goal of overall development and enhance knowledge base.
Short Duration:
Short Duration: "Great!!!!! It's just 4 months and I will have Certification" the most common verdict when professional hears about our short duration skill development program. The most important feature of program is short duration. Often Professional enrols for program and vanishes as they find it difficult to cope up with study and work pressure for a long period of time like one or two year. Professional always looks forward for program with more learning and development in less duration which gives impact.
Students
Testimonials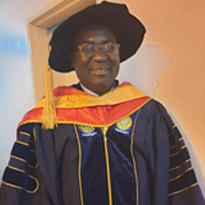 Dr. James Zulu
Centre for Infectious Disease Research in Zambia (CIDRZ)
Co-ordinate in-charge of Men's Clinic @Centre for Infectious Disease Research in Zambia (CIDRZ). He is the Author of Research Guidelines which is meant for both Postgraduate and Undergraduate students. He is a Member of the Kazian School of Management advisory Board since 2014 in India.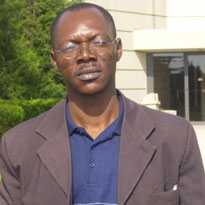 Atikami Sylvester
EMBA + DMS, Strategic Management
I just wanted to share a quick note and let you know that everyone @ Kazian is doing really a good job. I'm glad I decided to pursue my program through Kazian Education. It's really felt great when your counselor keeps in touch with you in each and every phase of your path. Thanks!!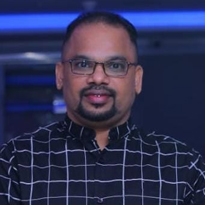 Anil P.
APGBM, MBA
From the very depth of my heart I would like to thank Kazian Education for their complete guidance in supporting me to choose my career path. At first I was completely clueless but with the passage of time I became very confident and proud to be a part of Kazian Education.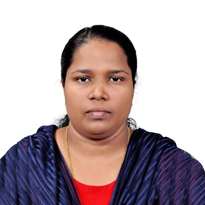 Hebsiba P
DMS - Hospital Administration
I wanted to take the time to thank Kazian and team for everything they have done for me .Your support has been greatly appreciated. Thanks to Kazian and your entire team for all the support and contribution. All The Best .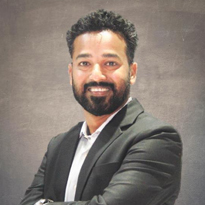 K.Anson Peter
Sr.Account Manager
I am really very very glad to share with everyone about my excellent experience with Kazian Education whose guidance actually helped me to make my career path more clear and firm. Thanks to the entire team of Kazian whose care and support helped me to reach my goal. All the very best to Kazian and the team .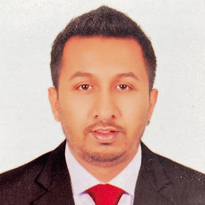 Sreejesh Sreedhar
MBA - Marketing Mngt.
Honestly speaking I was really very very confused with my career as well as my goals but then Kazian Education came into picture whose presence in my life actually did it for me by making my vision much more clear and making me what I am actually here today.
Our online courses offer you a unique learning experience